Little Ember Co
Location
St. Louis Park, Minnesota
Key features used
Availability Calendar

Online Store

Inventory Management
The best ideas come when you ask a question no one else is asking, and this is where Little Ember Co started. Mark Funke saw increasing demand for deliveries to people's homes, especially during the height of the pandemic, and asked himself why not wellness? A few months later, his sauna rental business was born, and he uses Booqable to manage it.
Some people have a deep desire to become entrepreneurs, and others stumble onto it. However, the common thing them all is their ability to look at the world and question the way things are done. Most new businesses come from finding an answer to these questions and having the drive and perseverance to make it a reality.
Little Ember Co
In the late spring of 2021, Mark Funke and his partner found themselves in an inquisitive mood. They felt there had been an increase in the demand for people having products delivered to their homes. The pandemic undoubtedly drove this, but it has formed a lasting impression on how we interact with the world and the products we enjoy.
People have groceries, packages, and everything in-between delivered to their homes, so why not experiences? This, too, has seen growing demand over the past couple of years. However, something was missing, and this is when Mark asked, "why not wellness? why not a sauna?" So, he and his partner set about creating Little Ember Co.
Little Ember Co provides nightly mobile sauna rentals primarily for private customers at their homes. They deliver the sauna, set it up in the driveway or backyard, and provide enough firewood to create a beautiful sauna oasis right at your doorstep. In addition, they offer add-ons like a cold tub, string lights, a fire pit, and lounge chairs to finish off the whole experience.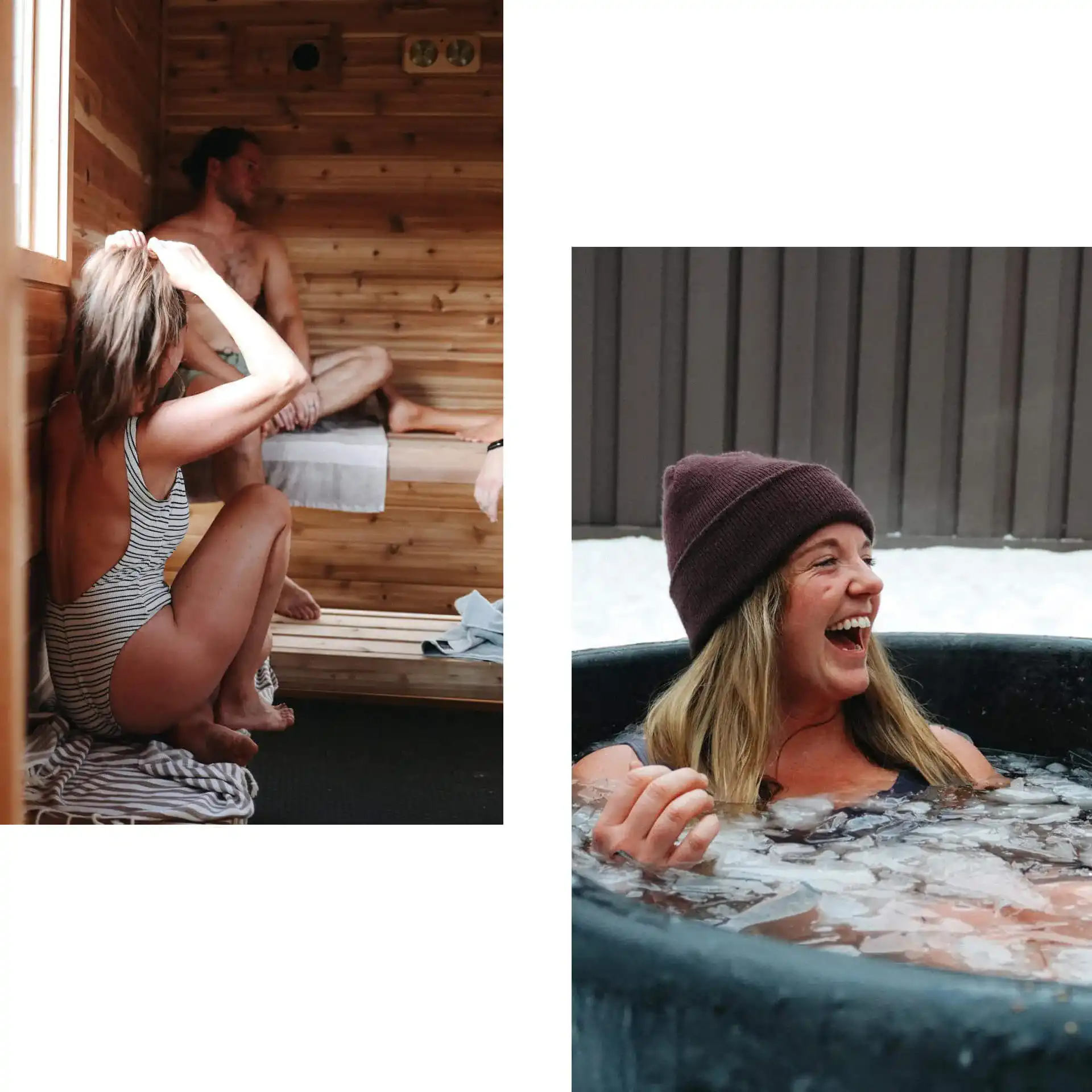 Warming up
When starting Little Ember Co, Mark turned to some friends in the rental industry to learn from their wisdom. Something that they had all struggled with was accidental double bookings and having to check availability and take payment manually. He knew he wanted to avoid these problems with his own rental business.
In addition to avoiding these issues, he also knew he wanted rental software that allowed customers to book online and take credit card payments. During his search, he came across Booqable. He found that it ticked all of these boxes, combining inventory management and online bookings in an affordable package as a beginner, allowing him to manage everything in one centralized system.
The Perfect Temperature
With Booqable, Mark has avoided double bookings thanks to the availability calendar, which shows when his saunas are accessible in real-time. He is also able to process payments automatically thanks to integrated payment providers. While having quick access to orders with the iOS app allows him to confirm delivery addresses while he's out and about.
Mark has also created a stunning website where people can book their sauna experiences online. Booqable's integration with his website has allowed him to create a seamless experience. Customers can see when a sauna is available, choose a date and sauna, and add any extras they wish to rent to create the perfect wellness experience.