iDrive 4x4
Industry
Camping Experiences
Location
Oman and Kyrgyzstan
Key features used
Quotes & Invoices

Online Bookings

Inventory Management
They say most business happens on the golf course, but it can also be true of other leisure activities. Peter and Rob love driving over sand dunes and camping in the desert, and they often discussed turning it into a business. In 2019 it became more than talk, and they set up their rental company with Booqable at its core. Last winter, they were fully booked up for the first time.
Leisure activities put you in a calmer state, where your inhibitions are lowered, and you can talk more casually about a serious matter. That's why the phrase "most business happens on the golf course" came into being. The best business decisions are often made when friends casually discuss ideas with each other and playing golf isn't a requirement.
iDrive 4x4
Peter and Rob had enjoyed going to Dubai with their jeeps and camping gear to explore the desert for many years. Each evening, they would sit by the campfire drinking beer, surrounded by the beautiful landscape. They would turn to each other on many of these trips and say, "We should make a business out of this," but it would remain just a fun idea to discuss.
One day, they decided to stop talking about it in the desert, and when they were back home with their laptops, they made a business plan. The original idea was to organize camping trips where clients would be taken on guided tours by local experts. However, this quickly morphed into renting camping equipment and 4x4s to clients with Google Maps routes to guide them.
During the pandemic, these plans were put on hold, but as soon as Oman began to open up in September 2021, they were open for business. They followed this by opening up in Kyrgyzstan, and by winter, they were fully booked up. It's safe to say that what started as a casual idea has become a raging success, and they've been growing rapidly since that moment.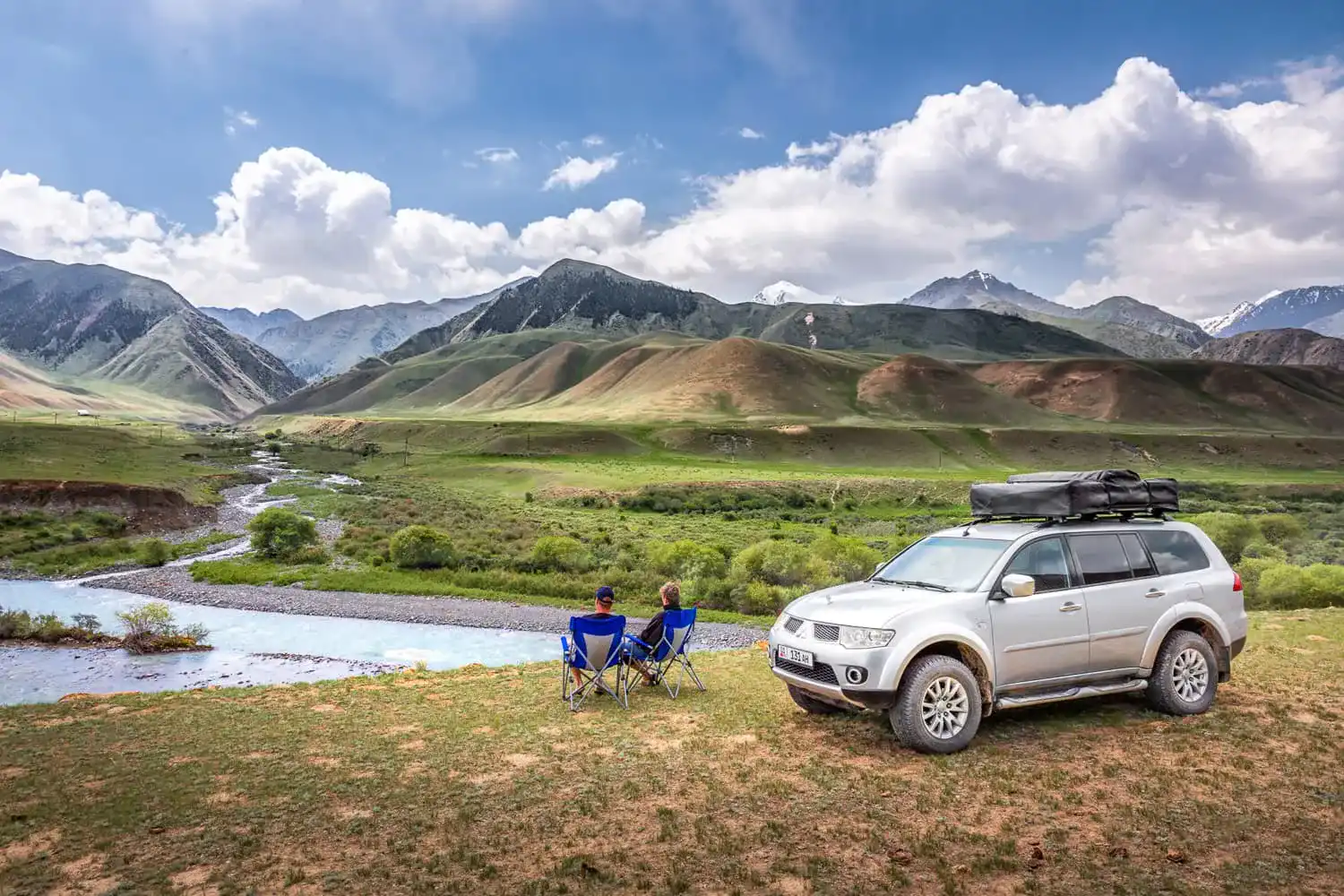 Searching for performance
Initially, Peter set up his website where people could submit requests to rent equipment, but it quickly became apparent that something else was required. While searching for software that would accomplish their needs, his marketer came across Booqable. He was pleased with how it worked, and it has remained at the center of their operations ever since.
Booqable is used to power their online store, where clients can easily browse their camping options. Once they have decided, they can pick their dates to see if it's available and proceed to request a quote. The team checks it and sends out a professional quote with their information pre-filled before finalizing the order and taking payment.
When the day of departure arrives, a packing slip is printed, and the team puts together the equipment on location. When clients arrive, they receive their 4x4, camping equipment, and guide. All they have to do is go grocery shopping, and they're on their way to explore the beautiful landscapes of Oman and Kyrgyzstan.
Growing the fleet
Despite the pandemic delaying iDrive 4x4's beginnings, Peter has been able to build a highly successful desirable offering. His team has created a professional experience for their clients from their website to departure. Booqable has helped them achieve this, and they now have a fluid booking system that feels as easy and convenient as shopping online.
Now, they have over 30 vehicles and have set their sights on rapid growth. Next up, they are opening a location in Georgia, followed by Saudi Arabia. They hope to have at least 10 locations by the end of the year and plan to continue expanding. The Middle East has a growing tourist base, and rental businesses like iDrive 4x4 will likely boost it.