Équipe Moi
Industry
Activity rentals
Key features used
Equipment tracking

Shopify integration

Online Bookings
Have you ever had a dream but told yourself it's impossible or kept kicking the can down the road? This is the situation Benoit Roux found himself in, but one day he decided to leave his corporate job and follow his passion. He started his rental business, Équipe Moi, and chose to use Booqable to run his online store and manage his large inventory of sports equipment.
It takes courage and passion to pursue your dreams without letting doubt set in. Having a solid mental attitude is essential to turning those dreams into reality. It may take you a couple of years to get there, but the result can be incredible. Leading you to feel fulfilled and proud of what you've been able to achieve, making your mark on the world.
Équipe Moi
For a couple of years, Benoit had been picking away at a business plan for a sports activity rental business. However, having a well-paid corporate job meant that he had to put his passion on hold. This is normal as many people don't want to leave the safety of a salaried position, but soon it began to eat away at him, and he decided to execute his plan.
He and his wife set about sourcing equipment and found a space they could use as a physical location for their rental business. They financed it themselves, renovated the space, and built everything they needed for their business from scratch. It would become Équipe Moi and served as a sports equipment and adventure rental business in the heart of Quebec.
They offer everything you need for an outdoor adventure through spring, summer, autumn, and winter. Équipe Moi offers paddleboards, kayaks, bikes, e-bikes, camping gear, floating piers, coolers, accessories, snowshoes, cross-country skis, fat bikes, and sup rental. In addition, they have partnered with local businesses to offer special event packages and tailored lessons.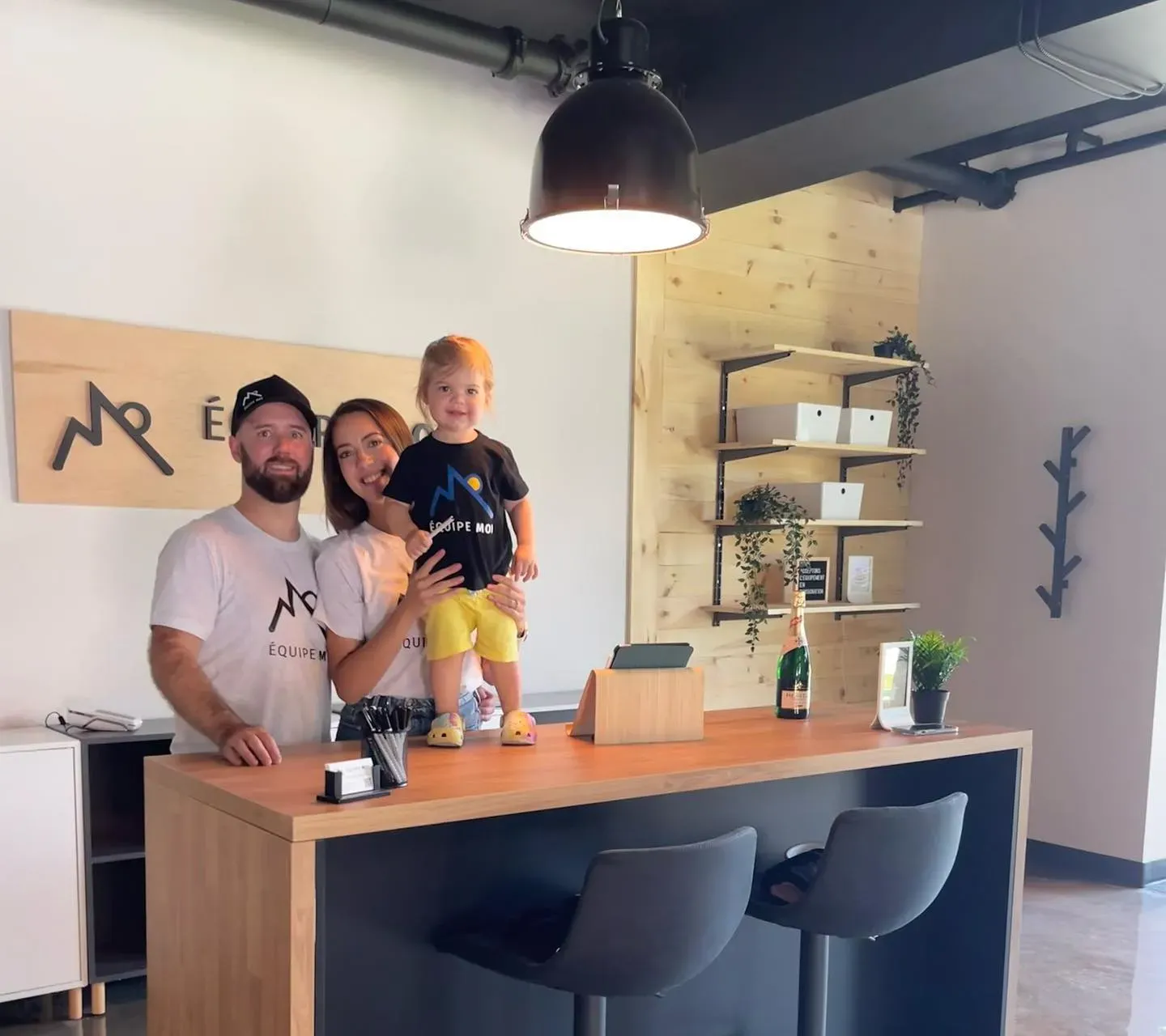 Ambitious management
With such a significant amount of products on offer, Benoit had to find a solution that would allow him to manage inventory and bookings. So, he began researching what the best solution would be and came across Booqable as a potential candidate. Having tested it, he was sure it met all of his needs and proceeded to use it to launch his rental business.
Benoit quickly added all of his inventory to Booqable with serialized tracking numbers for more accurate tracking. He then proceeded to integrate Booqable with his Shopify website with some assistance from Booqable's onboarding team. He commented: "Support has been mind-blowingly good, always available to solve my issues promptly and efficiently!"
The reliability of his inventory management has been critical as he offers a consignment service. He allows local outdoor enthusiasts to leave their own equipment with him for the purpose of renting. Booqable has allowed him to add temporary stock to his inventory, which has made operating this aspect of Équipe Moi super easy to manage.
Planning for the future
Now that Benoit has launched Équipe Moi, he has already started planning for the future. He plans on opening a satellite location where people can pick up and drop off equipment, as well as a complete second location within just five years. He can do this confidently with Booqable's multi-location feature that will allow scaling his software usage alongside growing his business.