Show Works Ltd.
Location
Ascot, United Kingdom
Key features used
Online Store

Product Bundles

Quotes & Invoices
Show Works was founded by Oscar Thompson during his years at University and has quickly grown from humble beginnings into a very successful sound and AV equipment rental business. Since they started using Booqable a few years ago, they have evolved their business around the software and gained an advantage over their competition.
Sound and AV equipment rental has a broad scope to service customers across the theatre and events spaces. Despite the COVID-19 pandemic having a dramatic effect on the arts industries, they have seen increased activity through 2021. This reflects the better safety measures against the virus and increased interest in the performing arts and events industries.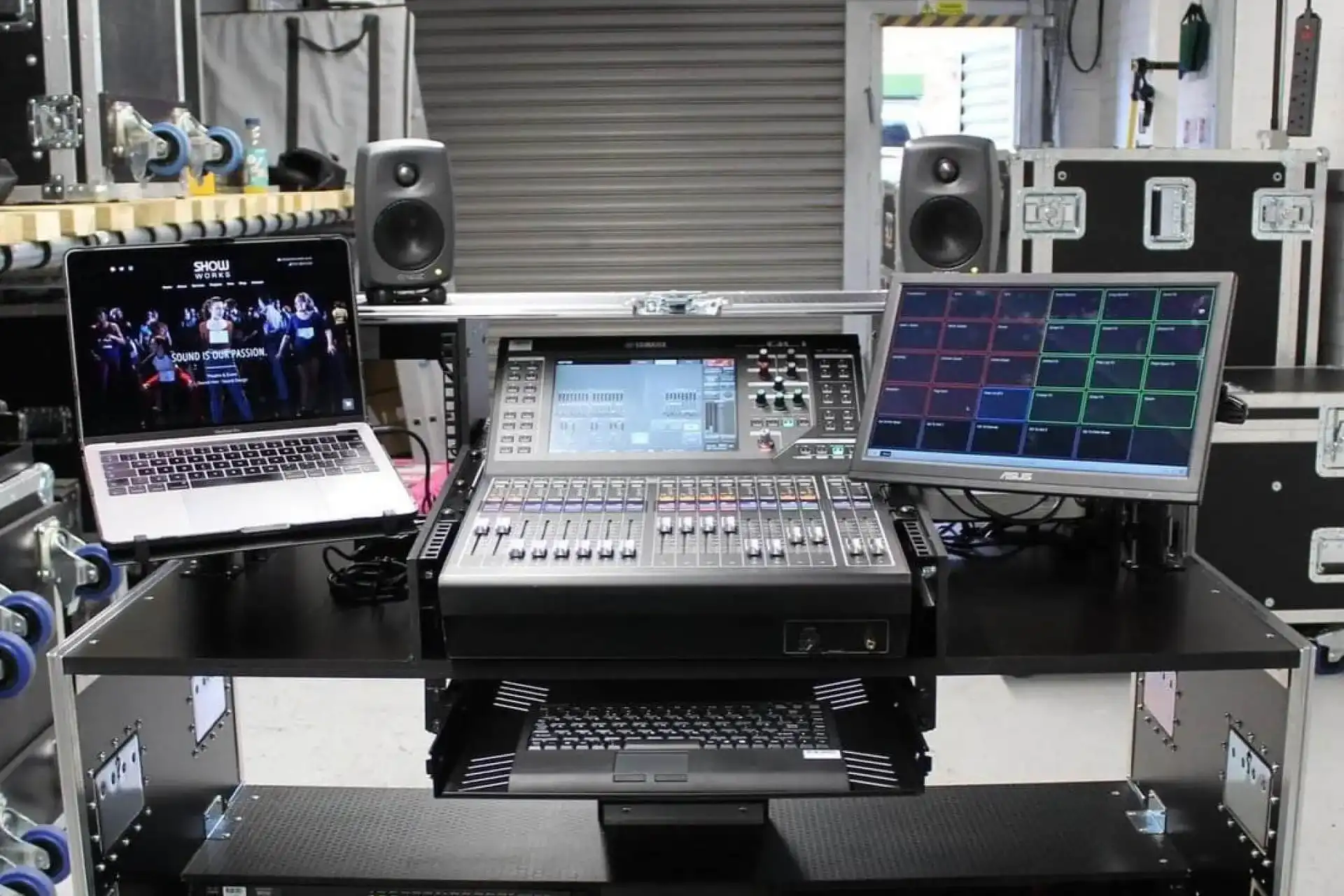 Show Works
Oscar Thompson has always had a passion for sound, events, and entertainment reflected in his early DJ career and study of Sound Design for Theatre at University. While attending University, he set up Show Works as a Sound and AV equipment rental business. His experience at University allowed him to achieve some great contacts and experience to evolve Show Works.
From their humble beginnings in a garage to now having a warehouse in Ascot, Show Works has grown massively. They now supply Sound and AV equipment to some of the biggest productions in the UK. Their equipment includes wired and wireless microphones, PA systems, mixing desks, live streaming, networking, communications, and much more. They also have other more hands-on experiences including, sound design, sound mixing, installation, sales, and manufacturing for the entertainment industry.
"We pride ourselves on having a completely transparent, accessible, and informative rental experience. We find that many of our competitors do not publish their equipment inventory online or the full breadth of their services. As a company, we have evolved around Booqable, which has allowed us to provide an effective service, whether this be via our website, over the phone, or in person."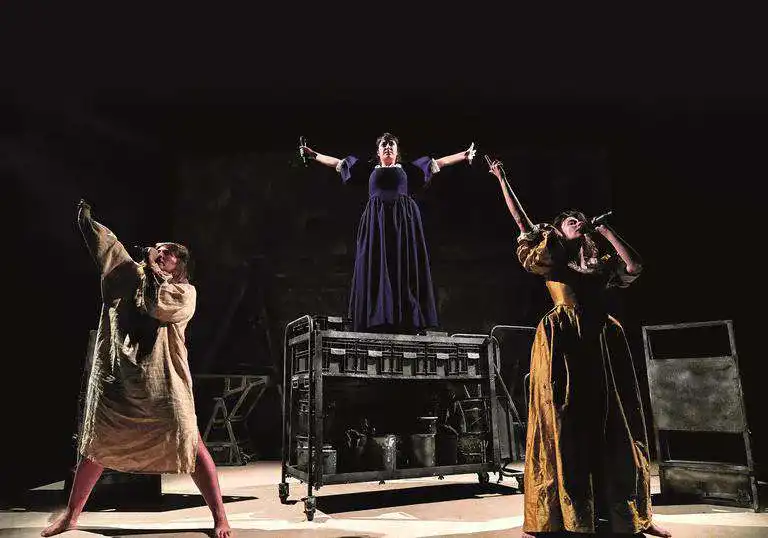 Bridging the gap
Before Booqable, Show Works managed their assets and website through separate applications that quickly became timely to manage and left a lot of room for error. Oscar sought software that would combine asset management and customer experience into one application and found that Booqable was the only one that allowed him to achieve this objective.
Booqable has allowed Show Works to run multiple aspects of its rental operation much more efficiently. They have solved the problems they had with asset management and their online store and have combined quoting and invoicing into their use of Booqable. This has allowed them to grow alongside Booqable and evolve their business as the software itself has grown.
"It really is the ultimate software for a hire company. It has been a pleasure to grow with Booqable, being a customer for over four years and seeing improvements and additions made, sometimes every day! Booqable is great at asking their customers for feedback, and we feel like we've had an input into the growth of the software, as we have grown with them."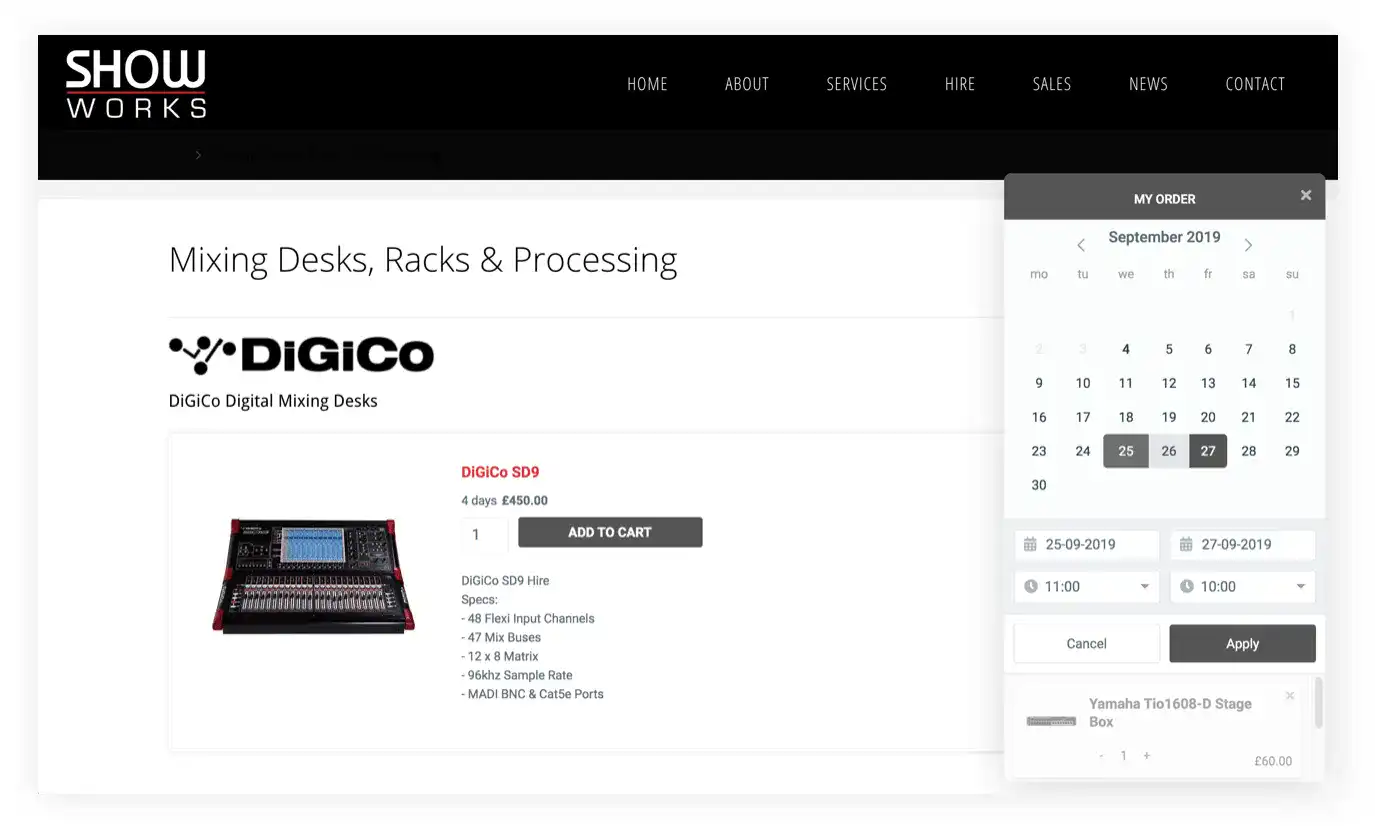 Upstaging the competition
Oscar found that not many rental companies in the sound and AV industries publish the full breadth of their inventory online. However, he prides himself that Show Works is entirely transparent, accessible, and informative. He believes Booqable's online rental experience has helped the company achieve this, and it makes them stand out against their competition.
"Our favorite part of Booqable is the online rental experience, and this is very much what makes us stand out amongst our competitors. Having an interactive online rental experience has allowed us to build a tactile and user-friendly website for all of our customers, no matter what background."
He believes one of Booqable's best features is the ability to build bundles of equipment. This is something that he has begun to roll out across his website, and it has allowed Show Works to provide pre-built packages that customers can book. These orders are seamlessly added to the system with all the correct equipment, delivery/collection addresses, dates, and times.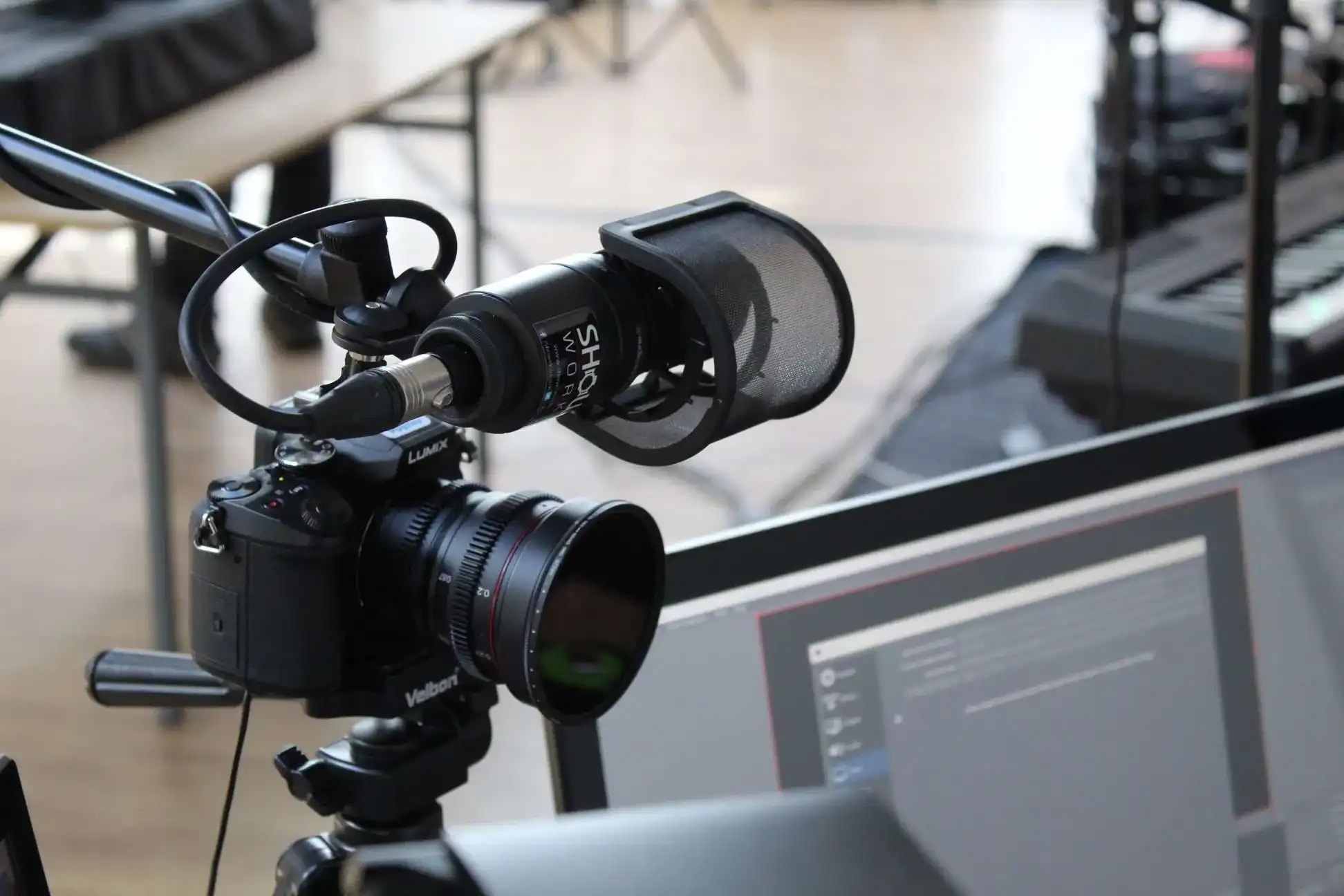 Better customer experience
Despite the COVID-19 pandemic slowing down sales in 2020, Show Works sees many more customers reaching out through their online rental store than in previous years. It has allowed them to offer accessible online services to customers to book their equipment at their convenience.
"Without the modern and interactive interface Booqable offers, we would see far fewer inquiries, especially through the website."
Customers have commented about how easy the website is to use, and they love that they can browse all of the available products and services before inquiring. It has also allowed other companies in their industry to make great use of their fully published inventory when sub-hiring from them.