Line Up Fuerteventura
Location
Fuerteventura, Spain
Key features used
Online Store

Payments

Customer Accounts
Line Up is a high-end surfing school and rental in Corralejo, Fuerteventura. Awarded "Traveler's Choice 2020" by TripAdvisor, they have big ambitions and know that success lies in putting the customer first.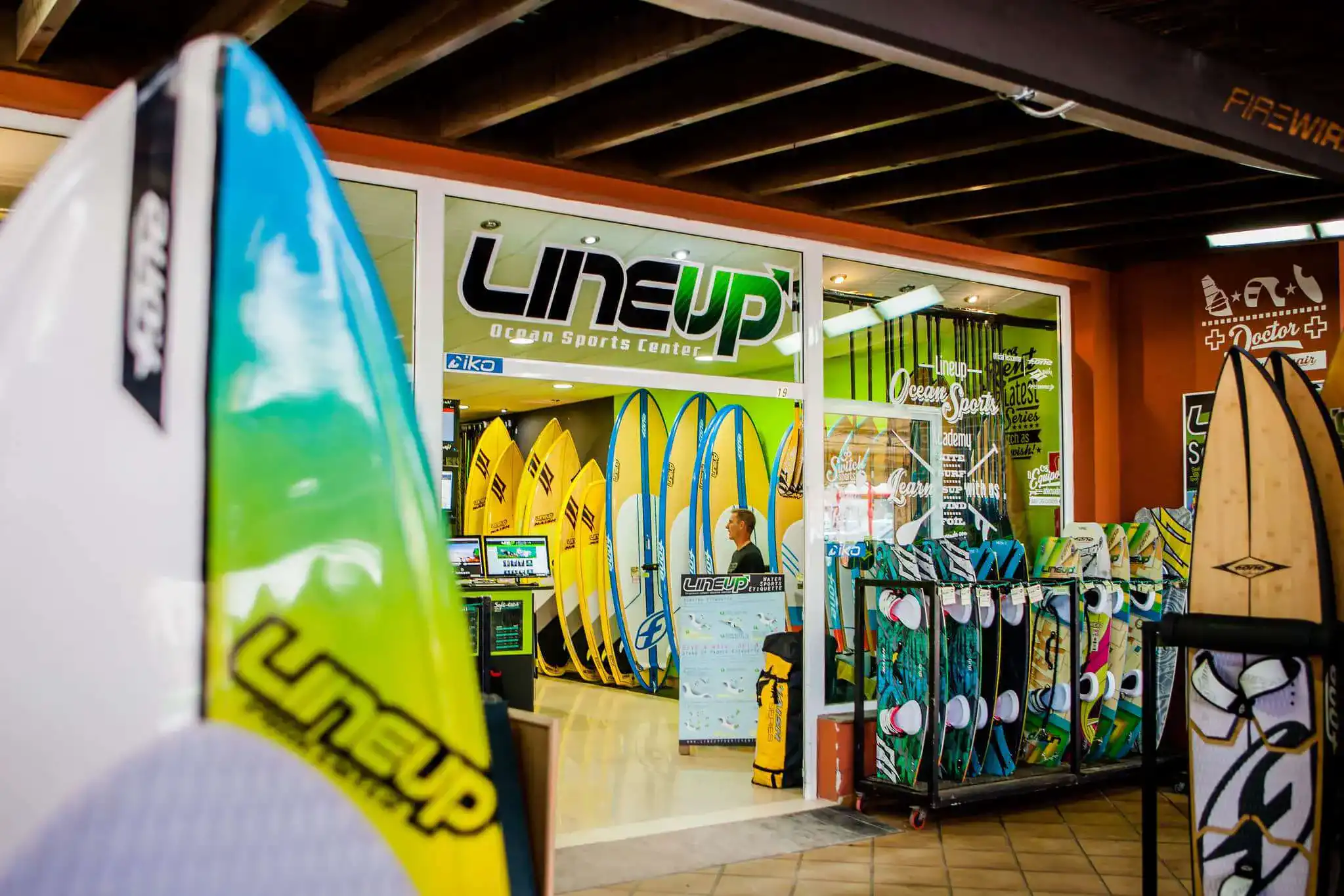 The company
Manu Taub, the founder of Line Up, is one of the fastest kitesurfers in the world, holding two world speed records. As a successful kitesurfing professional, he dreamed about starting a test center, rental service, and ocean sports academy to make his knowledge and experience accessible for everyone on the Canary Islands. Together with his wife, he turned his dream into reality by founding the Line Up Center on Fuerteventura.
Known as the "Quiet Island," Fuertaventura makes for the perfect watersports holiday destination. With pristine water conditions and great weather all your round, the island has quickly become a favorite among beginners and experienced surfers. You'll find the Line Up Center on the outskirts of Corralejo, a strategically chosen location to make pickups as easy as possible for beach-bound surfers.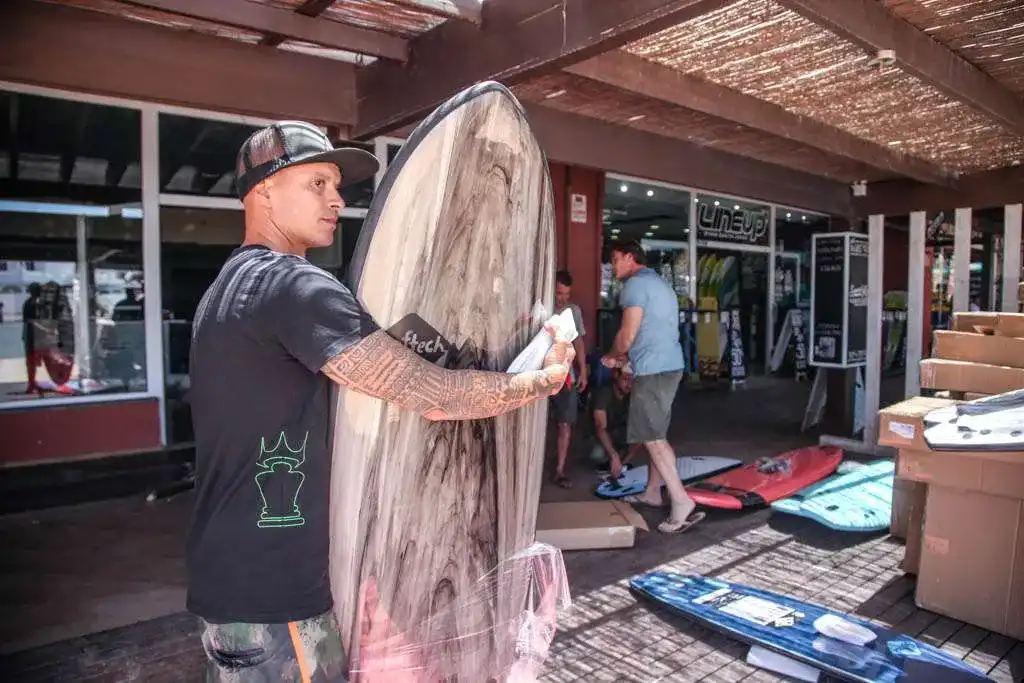 A unique rental concept
There, Line Up offers a unique rental concept, where surf equipment has the same individual value. That means the value of one board equals that of one surfboard, which equals the value of one kite. It makes switching to another sport, model, or size effortless and gives customers the freedom to test equipment and try different sports at no extra costs.
In addition to surfing lessons and rentals, visitors can book accommodation that includes watersports activities, classes, and rental gear for a complete surfing vacation package. Courses are organized by qualified professionals who help you choose the right equipment and find the best surfing spots.
In total, Line Up stocks over 150 boards for all levels, plus an abundance of twin-tips and kitesurfing boards to meet the quality standards of even the most experienced surfers. Customers can choose (and switch) between five different sports: surfing, kitesurfing, foil boarding, wing surfing, and stand up paddle surfing.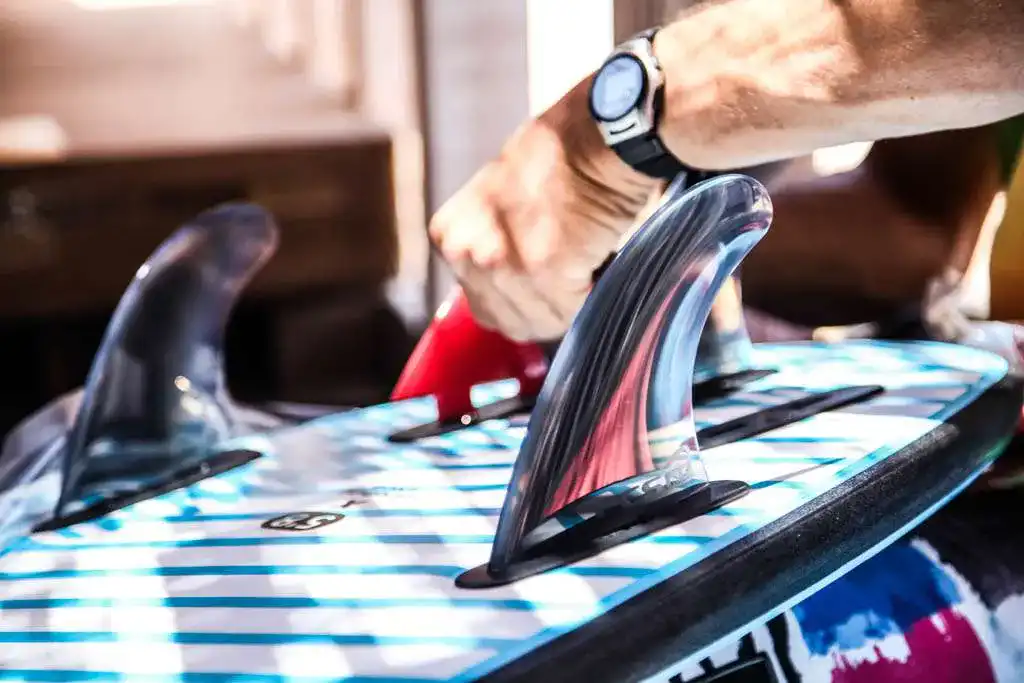 A single rental solution
The company was being held back by its previous rental management system, which couldn't cope with the growing demands. The first step in its move to centralize all bookings was to partner with Booqable. Although the Covid-19 pandemic severely impacted the rental industry, Line Up used this downtime to implement software and prepare for better days by focusing on operational improvements.
The switch to Booqable made it possible to connect inventory and bookings in one system, giving the team a more efficient way to create orders while reducing the risk of double bookings. Booqable also gave Line Up a single view of future orders, allowing them to optimize customers' in-store experience, especially during peak moments in the summer months.
"Today, the customer has higher expectations than ever before, and rightfully so. Nobody likes standing in line on their way to the beach. Speed is everything, and that's what we're trying to do. Working with Booqable made our way of doing things much more efficient, and we now know what we can achieve by implementing the latest technology."
Preparing for future growth
As well as connecting bookings and inventory, Booqable has made it easy for Line Up to accommodate international customers. It can now serve international visitors in-store by supporting Visa, Mastercard, American Express, and other popular credit card brands. Additionally, the team uses pre-authorizations to hold and capture security deposits when equipment comes back damaged. Lastly, Line Up uses Booqable's customizable invoices and contracts. The team can now quickly create rental agreements and add digital signatures when customers pick up their surf equipment, making the pickup process twice as fast and more scalable than before.
Now, thanks to its partnership with Booqable, Line Up has connected all parts of its rental operation, allowing for agile customer service while being ready for the future.