Alkmaarse Bootjesverhuur
Location
Alkmaar, The Netherlands
Key features used
Online Store

WordPress Plugin

Custom Fields
We love helping companies revolutionize their rental operation through streamlined workflows and online bookings. When Alkmaar Boat Rental came to us, they accepted and tracked all orders on paper, which resulted in headaches and many missed opportunities. Now, they receive more bookings than ever before and can manage them with ease.
Alkmaar is among the most beautiful cities in the Netherlands and is known for its extensive canal system. Many visitors choose boats to explore the incredible surroundings both inside and outside the city limits. It's popular among tourists who want a relaxed and unique way to explore the outstanding views Alkmaar has to offer.
Alkmaar Boat Rental provides visitors with the perfect opportunity to see the most beautiful side of Alkmaar from as little as €15.00 per hour. With various motorized boats to choose from, there are plenty of options available for those visiting this gorgeous tourist hotspot this summer.
Alkmaar Boat Rental
Pepe Leegwater came into ownership of the Alkmaar Boat Rental after purchasing the company from his father seven years ago. It has been a family-owned business right from the start, and it was inevitable that Pepe would take it over one day.
Since then, Pepe has focused on improving the business, including the boats and tours it offers. He has also maintained the great affordability that the company is known for and the excellent customer service that customer reviews frequently mention.
He is most proud of the unique canal system that the company operates on. These historic canals allow customers to see incredible landmarks and learn more about Alkmaar from a different perspective.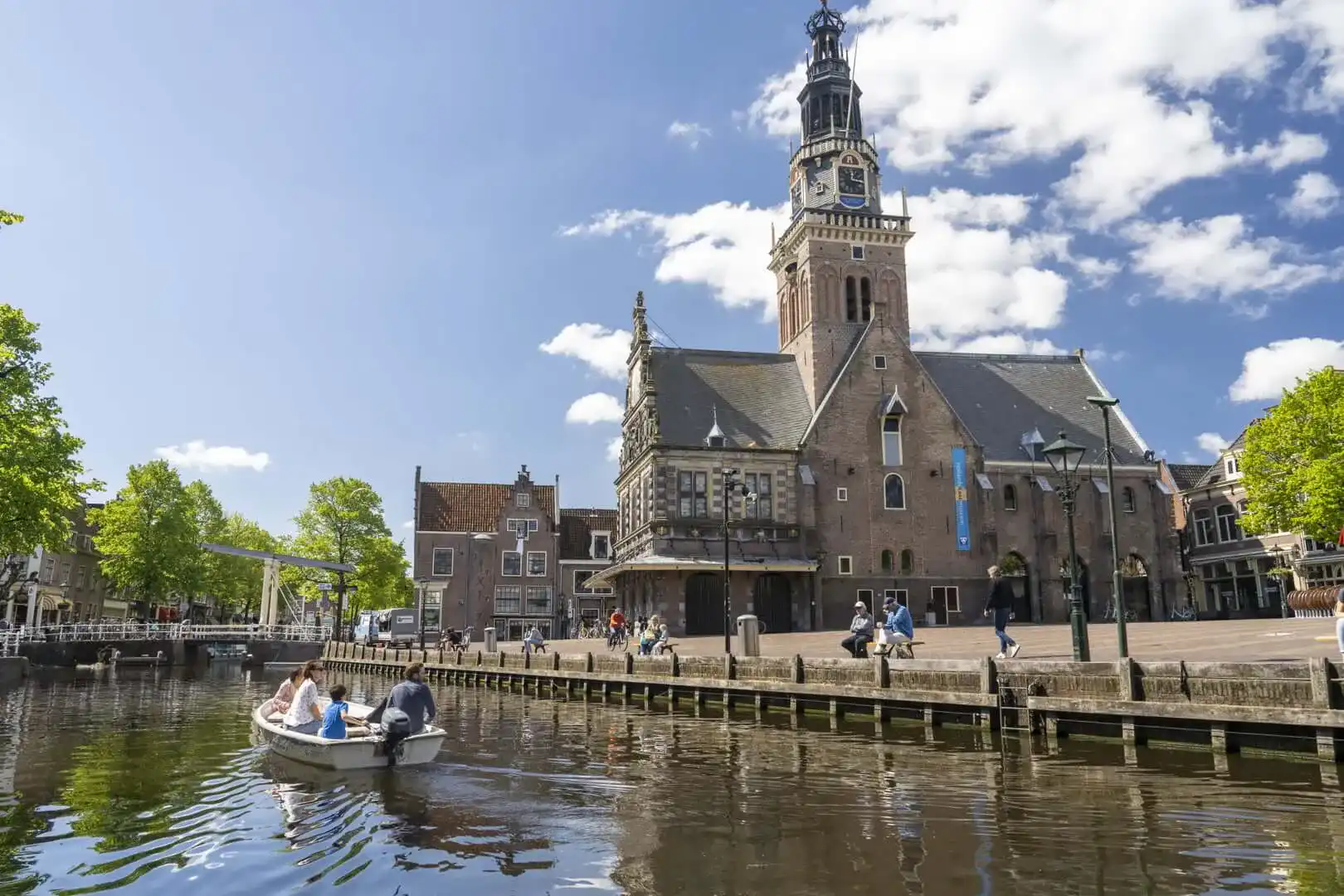 Modernizing the family business
Of course, with Pepe's ambitions to improve the business, it wasn't long before he turned to the outdated paper-based system they had been using. He decided it was time to digitalize and modernize Alkmaar Boat Rental's day-to-day operation and turned to Booqable for his rental software of choice.
For many years, the company mainly took in-person bookings with a folder that held all of their reservations. Bookings were made over the phone sometimes, but the business heavily relied on foot traffic to generate orders. With Booqable on their website, they can now accept bookings from people anywhere in the world who are planning to visit Alkmaar.
Floating high
Since adding Booqable to his website three years ago, Pepe has seen a dramatic increase in bookings. Thanks to the easy-to-use system, customers can book online, while Pepe can also create orders whenever walk-ins show up at the water's edge.
Pepe told us that Booqable has been great for his business and provided him with an easy return on investment while giving him peace of mind. The day-to-day management of his rental operation is now easier than ever, and he can track all online and in-person bookings with ease.
Hopefully, with lockdowns easing and people getting ready for their summer vacations, this will be yet another fantastic season for Alkmaar Boat Rental. If the weather we've seen so far is anything to go by, we predict many people will want to experience this historic Dutch city from the water.
Discover how you can create an online store with WordPress
Learn more about integrating Booqable with your WordPress website.